When a Child Confides in You
Here are a few tips in the event of an unveiling
Sexual abuse is a delicate subject to address. Without showing a complete guide of intervention strategies or actions, here are a few tips for when a child confides in you…For any additional information or to discuss with a counsellor certified in sexual abuse, please contact us.
Reporting means communicating directly with your local Director of Youth Protection (DYP) about a situation where you have concerns regarding the safety or development of a child aged 0 to 17.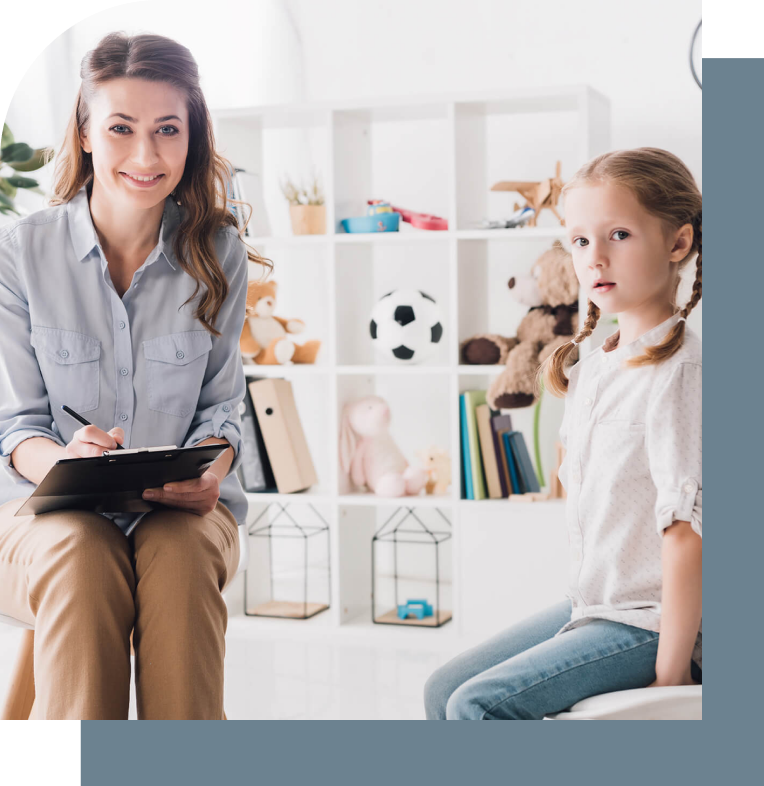 This communication is confidential, and is generally done by phoning
1 800 567-6810
or
819 776-6060
. Reporting can also be done in person during business hours. Contact us for details of your nearest centre.
"I believe you"
"I'm sorry that it happened to you"
"I'm happy that you talked to me about it"
"It's not your fault"
Maintain your routine
"Someone will help you"
Phrases to reassure them
"I love you" …in all possible ways
Explain to the child what is going on and the decisions you make regarding them
Invite the child to open up about the abuse with you when they feel ready
Promote the child's cooperation with the relevant authorities
Asking leading questions or contacting the abuser
Criticizing the abuser
"Why haven't you talked to me before?"
"Did you try to defend yourself? Did you say no?"
"I won't tell anyone"
Intense reactions of sadness or anger
Asking the child to decide on legal or counselling matters, on having further contact with the abuser, on your relationship with that person or on their safety
Discussing the situation in the child's presence
Harassing the child with questions to learn all the details
Bending or breaking the rules set by relevant authorities
Know where your child is, who they are with, and what they are doing. Take responsibility for the child's safety.
Ask your child what happens when they are alone with their babysitter, their friends, etc.
Be attentive to your child and take as much time as you need to listen attentively to what they have to say.
Encourage your child to talk about their problems and ask you all their questions, and tell them to not keep anything secret to themselves.
Talk to your child regularly about the problem of child sexual abuse.
Get to know the adults who work with your child at daycare, school, or in leisure activities.
Do not let your child go to public washrooms alone.
Verify your babysitter's references thoroughly.
If your child returns home alone from school or daycare, teach them never to let people in and never to let people on the telephone or at the door know that they are alone.
Explain the difference between good and bad touches to your child and prompt them to listen to their feelings.
If anybody, someone they like or even a family member, is threatening to touch your child or touches them in a manner that seems unpleasant for them, make your child understand that they have to tell you. Explain to your child that if an adult wants to keep a secret between them, it is wrong, and they have to tell you.
To learn more, acquire the videotape about how to prevent sexual abuse called Mon corps, c'est mon corps from the National Film Board. It may be helpful to watch one of the three parts of the video, since it was specially made for parents. However, please note that this film targets children between the ages of 6 and 12; thus, it is not recommended for children under six.
CIASF offers preventative and therapeutic services to various age groups and through various activities.

Groups for child victims of sexual abuse
Prevention and intervention group (ages 3 to 5)
Intervention group (ages 6 to 8)
Intervention group (ages 9 to 12)

Groups for adolescent victims
The therapeutic content for groups offered at CIASF has been adapted for the adolescent stage of development.

Group for parents of child victims
In accordance with our systemic approach, we know that the parents of child victims of sexual abuse often seek guidance, support, and advice.

Training and awareness
CIASF provides training and awareness workshops, tailored to the needs identified by the organizations and institutions that request them. Contact us to explore our training offer.

Treatments for adults who have committed abuse
Awareness group at the Centre de détention de Hull;
Cognitive behavioural group therapy;
Constructivist group therapy;
Mentorship programs.